Authentic, vintage lumber furniture with a story to tell.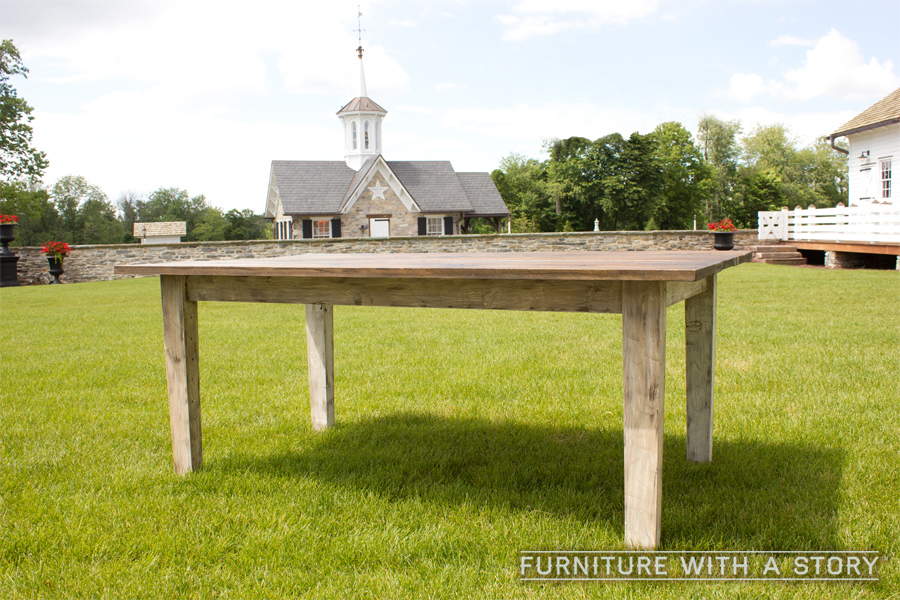 Sitting around a table during a gathering, talking with a family member that you haven't seen in a while, you don't typically talk about the table that you're sitting at. Maybe the table was bought new from a furniture store or it was handed down from a relative. Regardless of where it came from, each piece of wood furniture is unique. Just like a fingerprint, no two pieces of wood are the same and neither is its story.
The market is filled with furniture made from new lumber and manufacturers use techniques to make a new piece of wood look "old". We decided that we wanted to offer something a little different – furniture made from authentic, aged wood from old structures around Pennsylvania. But that's only part of the picture. How old is the lumber that was used in making the furniture? What was happening in our country and the world when the tree that provided the lumber started to grow? What did the house where the lumber was taken from look like before it was dismantled? How did the lumber get chosen to be used in the barn that was built and who owned that barn?
With our new line of Vintage Lumber Furniture, "Furniture With A Story", we give you the whole picture. Digging through historical records, we recreate the story of where the wood came from, the age of the lumber, the historical accounts of the structure it was pulled from and more to give you a piece of furniture that becomes a conversation piece during a family meal.
With each piece of furniture comes information documenting the history of the lumber used in its manufacturing, from the time the tree was planted to when it was assembled into furniture. It's our desire to create something that your family will be able to enjoy for many years to come.