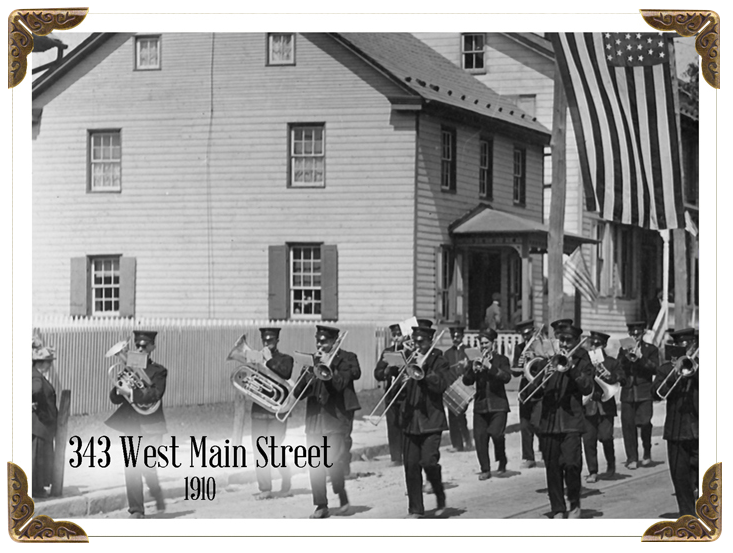 The story of this antique wood table begins back before our nation was founded. In a time when George Washington was just a child and Benjamin Franklin first released his famous publication, "Poor Richards Almanac", a pine tree seed began to grow.
The boards used to make this table served as an attic floor and were removed from the house located at 343 West Main Street in Annville, Pennsylvania. Historical records show that the house was built in the 1840 time period and was owned by George Peter. In more recent history, the house was owned by Donald Goss. Goss's parents acquired the house back in 1922 and was owned by the Goss Family until 2016. The house remains standing till this day and has been completely renovated.
It is quite possible that back in 1840, the tree that provided the lumber for the table was felled and sawn into boards in LEBANON COUNTY, PENNSYLVANIA. Most likely, after the logs were cut, they were hauled by horse-drawn wagon to a water wheel powered band sawmill along the Quittapahilla Creek. (Quittapahilla is a Lenape Native American name meaning "flows out from the pines") From the mill, the boards would have been taken to the house, measured, marked, and hand-sawn to length. They were then attached to the attic ceiling joists using hand wrought cut-nails where they remained for over 170 years.
During the renovation of the home, the wide plank boards were carefully taken out of the attic to make way for new wiring and insulation. The boards for the table were cut to width and length with modern tools, carefully cleaned and lightly sanded. As well, the table has been sealed with a finish that will preserve its beauty. When looking at the table surface, you will see the saw marks from the band saw made years ago (lines running across the board) as well as a couple of carved X's used to mark the board location by the carpenter that cut the board to length. The remaining reclaimed boards from 343 West Main Street have not been wasted. Some have been made into a bar top, while others have been made into tables similar to this one.
We hope the owner of this table will appreciate the beauty that God created so many years ago and that the table will be a conversation piece as family and friends gather around it for dinners and special occasions for many years to come!